July 2017 Reminders
ACTIVITIES

- Brian's House picnic for special needs adults
Friday, July 14th 10:30am till noon.
757 Springdale Drive, Exton, Pa 19341 - 610-873-3500.
We just need a few pups to visit us.
DEMO

- North Wales Public Library
Wednesday Aug 16th 10:30am
233 S Swartley St, North Wales, PA 19454
4-H ACTIVITIES

- 4-H Fair
The fair is scheduled for August 10th (4-9pm) 11th (9:30am-9pm) and 12th (9:30am-3:30pm) - please try to arrange your schedule so you can participate in the fair. We have a demo on Friday night and Saturday morning, plus we have a candy and drink booth and a sand art booth. It's a great way for kids and adults to get to know other kids and adults. We are a 4-H group and it is very important for us to participate.
Friday Demo at 5:30=6pm
Saturday Demo at 11am
We need many hands with setup Wednesday night 7:15pm
Sandy needs your pup's shot record before Aug 1st
Contact pattycolby@msm.com if you can help with parking
ACTIVITIES

- WOOFSTOCK
October 14th 10am to 3pm
Central Schwenkfelder Church, 2111 Valley Forge Road, Lansdale
Family Day

August 19th 9am to 4pm
10 Washington Valley Road, Morristown, NJ
You will get an invite in the mail
No pups allowed
---
* * * Click mouse on text -
---
Our meetings are held the fourth Monday every month
Next Meeting
January 23
February 27
March 27
April 24 (outside - dress accordingly)
May 22 honor high school graduates
June 26
July 24 Ice cream social
August 10-12 4-H Fair
August 28 miniature golf meeting
September 25
October 23 Halloween parade, refresments
November 27
December 18 Holiday party
Notes
T shirts, polos and sweatshirts-please contact Sandy Marshall
For tips on traveling and places that allow dogs check out:
and
CHECK IT OUT!
If you would like more information about our club

---
If you would like more information about The Seeing Eye


---
Montgomery County 4-H Center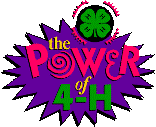 - CHECK IT OUT!
---
Redner's tapes

- if you shop at Redner's please ask for a tape card and have the clerk swipe it when you check out - it organizes your receipt so Puppy Club can get money back (must use tape card). Just label an envelope with "Redner's" and every time you get a receipt place it in the envelope. Bring receipts to a club meeting and give them to Kate Christi.